ACTIVITIES
Draftsman at Arrive Palm Springs
Visit Website
1501 North Palm Canyon Drive, Palm Springs, CA 92262.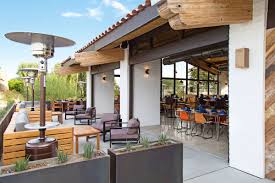 American
Draughtsman is a renderer of fine foods and craft beers. Start your meal by exploring our collection of seasonal and local craft beers or trying one of our classic cocktails. Our focus on Palm Springs and Southern California's expanding craft brewery scenes will ensure that beer lovers will always find something new, interesting, and delicious. For the adventurous, we'll also be serving up beer cocktails and specialty boilermakers.
Draughtsman offers an elevated menu of modern comfort and pub classics. We're also a great place to catch games from all the major sports leagues and beyond.  We will have DirecTV Sunday Ticket playing all the NFL games this season!
Guests can also hang out on our expansive patio where we've got a great lineup of fun games like cornhole, hook & ring, Connect Four, and foosball – not to mention an incredible view of the San Jacinto mountains.  Come spend the day with us!
Hours
We do not accept reservations, but walk-ins are always welcome.
Monday & Tuesday | 3pm – 10pm
Wednesday – Friday | 3pm – 1am
Saturday & Sunday |11am-1am
WEEKLY LIVE MUSIC
Wednesday | 8pm – 11pm
Friday| 9pm – 12am
Sunday | 7-10pm
So what's the deal with our name?
Draughtsman (\ˈdraf(t)-smən) or draftsman
(Architecture) A person who practices or is qualified in mechanical drawing,
employed to prepare detailed scale drawings of buildings, machinery, etc.
(Hospitality) A person who practices or is qualified in serving beverages,
typically beer, from a pressurized barrel or tank