ACTIVITIES
The Avalon
Visit Website
1735 Vine St, Los Angeles, CA 90028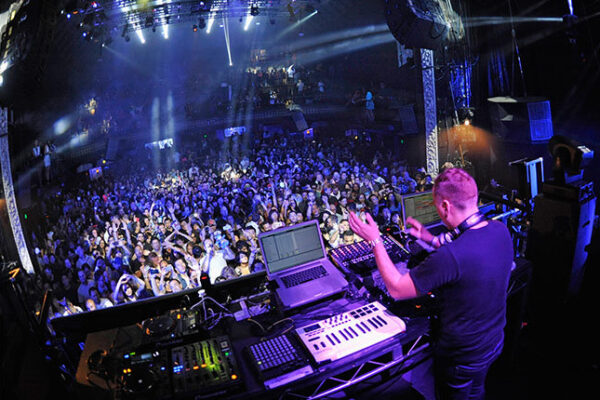 Nightclub, EDM
AVALON is one of Hollywood's most historic landmarks. From The Beatles first West Coast performance in 1964 to ABC's hit television variety show The Hollywood Palace to Sasha's first West Coast DJ residency, the theater at Hollywood & Vine has been a show business epicenter since opening in 1927 to present.
Frequent ask Questions:
Age Limit:
Thursday TigerHeat: 18+
Friday CONTROL: 19+
Saturday AVALON: 21+
Door Times:
Thursday TigerHeat: 10:00PM
Friday CONTROL: 9:30PM
Saturday AVALON: 10:00PM
Identification:
A valid Government Issued ID is required for admittance to all events.  Accepted Forms of Identification are limited to the following: State Issued Driver's License or ID Card, (note that out of state IDs may not be accepted if their validity cannot be verified), Government Issued Military ID, Government Issued Passport.  Please note that copies of any of the above will not be accepted, and temporary driver's licenses will not be accepted.
Tickets
You can purchase pre-sale tickets for our events through our website. We sell tickets at the door for our events. Our box office opens for ticket sales when doors open for the event. Ticket prices vary by event.
Dress Code
Upscale casual.  No beach clothing, shorts, sandals, tank tops, sporting attire or baseball hats. Management reserves the right to make all final dress code decisions and can refuse entry for any reason.
Mosh Pits
AVALON does not condone or tolerate Mosh Pits. Anyone found to be instigating or participating in a Mosh Pit will be subject to eviction from the venue.
Intoxicated Guests
Any guest arriving in an intoxicated state will be refused entry regardless of ticket purchase. Management reserves the right to make all final decisions regarding guest intoxication and can refuse service to anyone for any reason.
Party Buses
No party buses are allowed to drop off or pick up at AVALON.  All party bus guests will be refused entry regardless of ticket purchase.
Parking
There is a paid parking lot next to AVALON and one across the street next to Capitol Records. If you find a spot on the street at a parking meter be sure to read the signs before heading into the club.
CHEAPER PARKING OPTIONS
There are $10 parking lots at 1800 Vine (entrance on Yucca) and 6223 Selma (on Selma between Argyle and El Centro).
(323) 462-8900
info@avalonhollywood.com