ACTIVITIES
Bend Ale Trail
Visit Website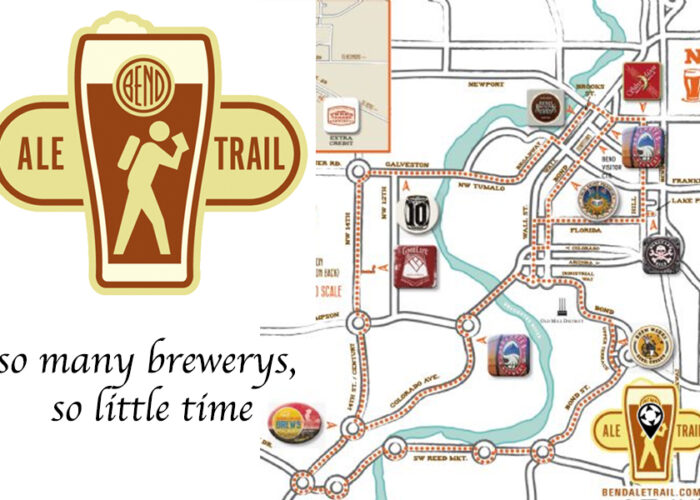 In our little mountain town of more than 87,000 people, Bend has a startling abundance of world-class breweries clustered close together like the gold at the end of a big, beer rainbow. Bend has more breweries per-capita than any other city in Oregon and has been dubbed Beer Town USA! If beer isn't your thing, that's okay. Bend's growing selection of distilleries and wineries are a great way to quench your thirst for adult beverages, so make sure you check out the Drinkable Diversions along the Bend Ale Trailwhile you're in town.
And before you hit the Bend Ale Trail, make sure you're doing so responsibly. Bend locals always know to leave the driving to someone else. Whether you're heading out to experience some of Bend's award winning breweries, distilleries, or wineries, there are better ways to explore than to drive yourself. There are no shortage of safe and knowledgeable tour operators who are here to make your experience just that much better. They'll set you up in style in a cushy bus, a snazzy towncar, or even a horse-drawn carriage. If you'd prefer to hoof it, start from downtown Bend where more than two-thirds of the breweries are within walking distance.
As you forge your way along the Bend Ale Trail , whip out your passport (one required per person) and ask for a stamp at each brewery. No purchase is necessary at any of the brewery stops, though it's a great chance to sample suds everywhere you go.
Pick up the Official Bend Ale Trail atlas at the kiosk in the participating breweries, at the Bend Visitor Center in downtown Bend, the ticket mill at the Old Mill District, or any Central Oregon brochure rack. You can also print a copy of just the passport by clicking below or download the free app for your iPhone or Android – where you can virtually stamp your passport.
Bend Visitor Center
750 NW Lava Road, Suite 160 (corner of Oregon Avenue and Lava Road)
Bend, OR 9770​3
Map It
877.245.8484 toll-free
541.382.8048 local
541.382.8568 fax
Visitor Center Hours
Monday – Friday | 9 a.m. – 5 p.m.
Saturday & Sunday | 10 a.m. – 4 p.m.