ACTIVITIES
Cog Wild Mountain Bike Tours
Visit Website
255 SW Century Dr., Suite 201 Bend, OR 97702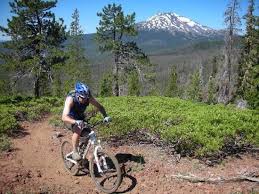 Cog Wild Bicycle Tours is more than a mountain bike touring company. We are a group of passionate riders, travelers, adventurers, advocates and community members that love sharing the best of Oregon by mountain bike. And like all the best things in life, mountain biking is best enjoyed with friends, so we treat you like our best friends. We invite you to ride Bend, McKenzie River region, Umpqua River, Mt Hood and Oakridge area trails with us,
COG WILD MOUNTAIN BIKE TOURS
Cog Wild provides bucket-list worthy mountain bike tours to fun-seekers who want to maximize their vacation and feel alive. Our brand of expertise comes from years spent in the saddle. We are proud stewards of the sport of mountain biking and Oregon's trail systems.
Build your own adventure!
SHUTTLES Oakridge Daily Shuttle
Oakridge Shuttle Season Pass
Bend, Oregon Mountain Bike Shuttles
2018 Bend Shuttle Season Pass
Private Group Shuttle
McKenzie River Trail Mountain Bike Shuttle
Contact:
866.610.4822
541.385.7002