ACTIVITIES
Crescent Beach
Beach Access #12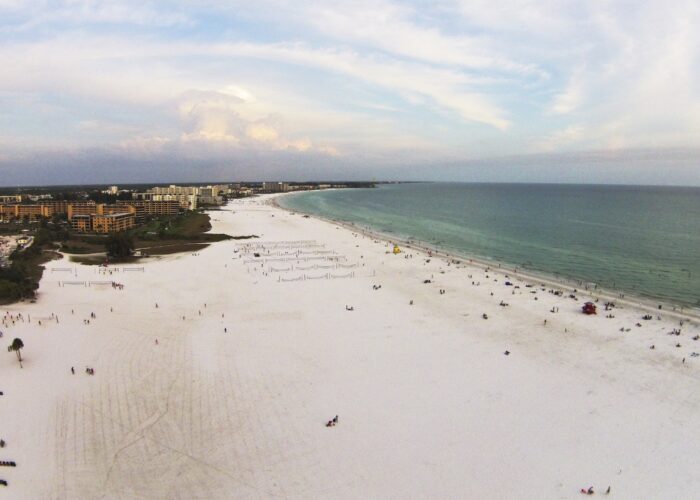 Siesta Key has three wonderful beaches on this 8-mile stretch of "the world's finest, whitest sand™" along the Gulf of Mexico, each one of our beaches offers a slightly different beach experience, but they all share the same azure gulf waters, picture-perfect sunsets, and soothing breeze that melts away your troubles so you really can't go wrong with any of them.
While on Siesta Key you can do as much or as little as you want. You can enjoy fishing, boating, parasailing, kayaking, snorkeling, swimming, or you can just dip your toes in the sand and enjoy a good book or the amazing view, but don't forget to keep an eye out for those playful dolphins.
Crescent Beach
Located just south of Siesta Beach and with only one public access road, you can enjoy the same azure gulf waters and picture-perfect sunsets in a quieter, more secluded setting. At the southern tip of Crescent Beach, you'll find Point of Rocks, an area rich with coral formations and colorful marine life that is perfect for snorkeling or diving. Crescent Beach is the most private, non-private beach in town.
The sand at Crescent Beach was rated as "The World's Finest, Whitest Sand™" at the Great International Sand Challenge in 1987 beating more than 30 entrants.