ACTIVITIES
FARM Palm Springs
Visit Website
6 La Plaza Palm Springs, CA 92262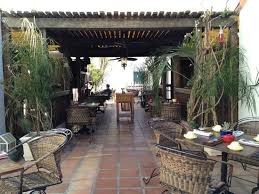 French, Casual Dining
ULTIMATE DINING EXPERIENCE LIKE NO OTHER
The experience at Farm is like being transported to the South of France. When you come and dine with us, you can expect an extraordinary sensory experience; from our garden-like patio seating, our beautiful bouquet of floral landscaping, to our incredible authentic menu comprised of the freshest ingredients, you will be wowed at every turn.
CHECKOUT OUR SIGNATURE MENUS
FARM is a traditional Provencal-style restaurant and we've taken care to create a menu comprised of traditional French dishes, brimming with locally sourced produce, eggs and artisanal meats. Our coffee is served French-press and our teas are each loose-leaf, so it takes a little time for them to open up and be pressed. Our jams are all house made. Our dishes are made to order with attention to taste, aroma and texture.
Enjoy a meal on our patio and take in the ambiance of being out of the city. We prepare all our items as you order. No freezers, no microwave, and our kitchen staff works hard to prepare each dish with the utmost care!
Hours:
Monday 9am-2pm
Tuesday 9am-2pm
Wednesday 9am-2pm
Thursday 9am-2pm
Friday 9am-2pm | Dinner 6pm-9:30pm
Saturday 8am-2pm | Dinner 6pm-9:30pm
Sunday 8am-2pm
Phone; 760-322-2762