ACTIVITIES
The Fonda
Visit Website
6126 Hollywood Blvd, Los Angeles, CA 90028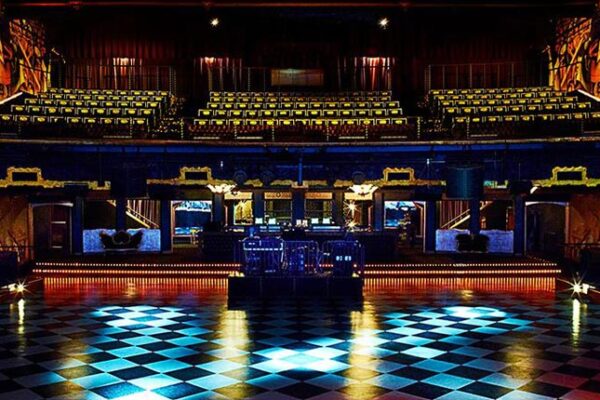 Spanish Style Theatre
The Fonda Theatre is a historic 1920's venue catering to all genres of live music and special events venue located on Hollywood Blvd. in Hollywood, CA.
Get to know The Fonda Theatre
The Fonda Theatre is a historic 1920's venue originally built as Carter De Haven's Music Box and is formerly known as The Henry Fonda Theatre and The Music Box. One of Hollywood's first legitimate theatres, the Henry Fonda Music Box Theatre experienced a variety of incarnations during the 1920's, 1930's and 1940's as part of an entertainment district of exceptional quality and diversity. Still keeping up with that reputation The Fonda Theatre re-opened on March 17th, 2012 with a performance by FEED ME with Teeth.
We are a beloved all-ages venue serving all genres of music and live performances. Past performers include The Rolling Stones, Beach House, Pearl Jam, Trey Anastasio Band, Black Eyed Peas, Katy Perry, Radiohead, Stevie Wonder, Black Crowes, Afro Jack, Esperanza Spalding, and Alabama Shakes, and Mogwai to name a few.
How to purchase tickets to a show:
Option #1: Purchase tickets in advance from home
Purchase tickets in advance online at Goldenvoice.com, Fondatheatre.com or AXS.com.  Purchase tickets by phone by calling AXS at (888) 929-7849.
Option #2: Purchase Tickets at Amoeba Music
Amoeba Music has tickets for advance purchase without the online service charge. Call ahead for availability!
Option #3: Purchase tickets from the Box Office.
Our box office is open Monday-Friday 1PM-5PM, excluding holidays.
If the show hasn't sold out, you can also get tickets here the night of the show! See you soon!
The venue can hold up to 1,350 people and can also accommodate non-music events such as award ceremonies, film screenings, video shoots, private parties and dinners… you name it we can host it… and we have!
Location:
The Fonda Theatre is located in Hollywood, CA on historic Hollywood Blvd. Just off of the 101 FWY between and Gower St. and El Centro St. From the 101 FWY exit Gower St. going South. The venue is located just to the West of Gower on Hollywood Blvd.
Call The Fonda Theatre General Information & Box Office:
1-323-464-6269