ACTIVITIES
Griffith Park
Visit Website
4730 Crystal Springs Dr, Los Angeles, CA 90027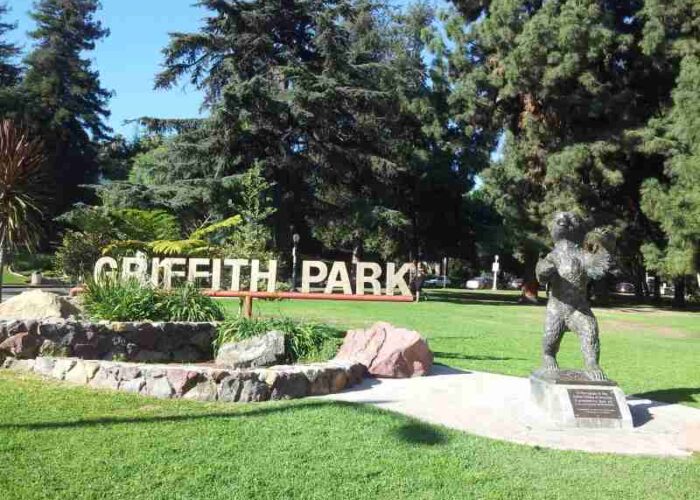 Wild Life/Nature
Griffith Park is one of the largest municipal parks in North America and is the largest historic landmark in the City of Los Angeles (Historic Cultural Monument #942), now covering 4,511 acres. 
This storied landmark is a rare example of untouched, natural chaparral in an urban center.  Situated in the eastern Santa Monica Mountains, the park's tree-studded canyons are criss-crossed with more than 70 miles of hiking and equestrian trails that offer unparalleled views of the Los Angeles basin.
Over the years recreational attractions have been developed throughout the Park, however an amazingly large portion of the Park remains virtually unchanged from the days Native American villages occupied the area's lower slopes. Today's Griffith Park offers numerous family attractions, an assortment of educational and cultural institutions, and miles of hiking and horseback riding trails, and provides visitors an ideal environment for enjoyable recreation activities.                                                                                                                                      
Park Rules
Park Hours: 5 am – 10:30 pm
25 mph speed limit strictly enforced
No open fires
Alcohol and smoking prohibited
Do not feed the wildlife
Bicycles are not permitted on trails
Dogs must be on leash at all times
Contact Information
4730 Crystal Springs
Drive Los Angeles, CA 90027
Phone: (323) 644-2050