ACTIVITIES
Guacamole's
Visit Website
555 S. Sunrise Way, Palm Springs, CA, 92264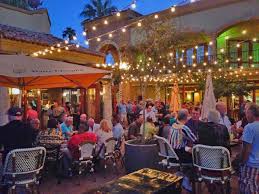 Mexican
Opened in the fall of 1990, Tony and Artemisa Sesma had one vision…to serve the best in innovative and fresh Mexican food! And they've done it!
For decades the secret Sesma recipes have served the Palm Springs community with pride. Before the chipotle and baja trends we did it first. Grilled to perfection, prepared with love, our healthy and unique items range from our famous cilantro salad dressing, to our sauteed spinach, to our freshly baked torta sandwhiches. We got it covered. Great is a lifestyle. Flavor is our language!
Guacamoles' prepares their entree menu from scratch each day and their delicious Mexican food is always made to order. The small restaurant serves up big taste with their soft tacos, burritos, tortas and quesadillas.
TEL: 760-325-9766
HOURS
Mon-Fri     10am-9pm
Saturday    10am-8pm
Sunday      11am-3pm