ACTIVITIES
Hiking
Visit Website
Bend OR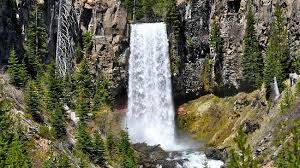 There are a million ​things that make Bend, Oregon, one of the coolest spots on earth, and the folks who live here don't take a single snow-capped mountain peak or alpine lake for granted.
For Bend locals, taking pride in the region's special places is what keeps them, well . . .  special. Bend residents live by the "Leave No Trace" code of ethics. They pack reusable water bottles instead of plastic ones, and they pick up litter along their favorite hiking trails.
Is ​that what makes locals such all-around happy people? Maybe. It goes without saying that being stuck in traffic isn't so bad when you've got killer mountain views peeking over the stoplight. If the parking lot's full at a favorite trailhead, locals know to head on down the road instead of parking on fragile ground. There's always another great hike just a few miles away.
POPULAR HIKES IN BEND, OREGON
1. Oregon Desert Trail
(distances vary according to starting point)
Bend has its very own long-distance trail just outside of town. The 750 mile Oregon Desert Trail starts in the Badlands Wilderness, just 20 miles east of Bend, and traverses wide open deserts, remote mountains ranges, and spectacular canyons to end at one of Oregon's most dramatic landscapes: the Owyhee Canyonlands. Take a day hike, weekend excursion, or even hike the whole route in one. Go via a mixture of cross-country travel, existing trails, old Jeep tracks, and historical wagon roads. Maps, a guidebook, GPS waypoints, and more are available to help you plan your adventure.
2. Pilot Butte State Park
(easy/moderate 2 mile loop)
There are three ways to the top of this 480 ft. butte, either a mile long paved road, a mile long steeper nature trail or the base trail which winds around the extinct volcano. Most people hike up one and down the other (beware of cars on road after 10:00). There are spectacular panoramic views of Cascades to the west and high desert to the east.
3. Farewell Bend River trail loop
(easy 3 mile loop)
Begin your hike at Farewell Bend Park located at the Bill Healy Bridge on Reed Market Rd. Park and follow the river trail under the bridge to your left. There are wonderful forest and river views.
4. Upper Deschutes River Trail
(distances vary according to starting points)
This part of the Deschutes River Trail system follows the banks of the river from Meadow Camp all the way to Benham Falls, passing Lava Island Falls, Aspen Camp, and Dillon Falls. The trail begins at Meadow Camp picnic area off of Century Dr. Numerous other starting points may be accessed off Century Dr on FS Road 41. Distances: Meadow Camp picnic area to Benham Falls: 8.5 miles;  Meadow Camp to Lava Island: 1.2 miles; Lava Island to Dillon Falls: 3.3 miles;  Dillon to Benham Falls: 4 miles.
5. Lava Butte/Cave/Lava Cast Forest
This impressive red and black cinder cone "volcano" rises directly off of Hwy 97, 10 miles south of Bend. A 1.5 mile road spirals to its 500 ft. height or take the .25 mile rim trail to the fire lookout. Lava River cave is a mile long walk down into the year round 40° temperature. Dress warmly with sturdy shoes. Groups are allowed into the cave at 15-minute intervals after a short chat with a ranger. You'll learn about basic cave safety and protecting bats from white-nose syndrome. You can rent lanterns and get maps from the rangers at the entrance. Tour Lava Cast Forest on a one mile long paved pathway through an interesting landscape of lava flow with casts left from burned out tree trunks. Pick up an interpretive map at the trailhead.
6. Paulina/Newberry National Monument
The Peter Skene Ogden Trail (named for Paulina Lakes 1826 discoverer) parallels the creek as it ascends 8.5 mile to Paulina Lodge at Newberry Crater. The trail can be hiked, biked, or horsed the whole length, but a 3 mile stretch in the middle starting at McKay Camp is a spectacular shorter hike. Newberry National Monument has too many splendors to list here. Be sure to pick up a national park brochure at the visitor center or at the entrance to the monument.
7. Tumalo Falls
(short easy/moderate, 4 miles one way)
The Tumalo Falls viewpoint is a few steps from the parking lot or a short trail to the top. The top is a must – it's worth the 5 minute walk. There are multiple trail options from the parking lot, all well marked. Hike the trail upstream along Tumalo Creek. You can hike a mile along this trail to more falls or continue on a total of 4 miles to Happy Valley. Retrace your steps from there to get back. This extremely popular area has limited parking, so it's a great chance to plan ahead and carpool.
8. Tumalo Mountain
(moderate/difficult 1.75 miles one way)
This trail is a steep climb from 6400 ft. to 7775 ft. in 1.75 miles with spectacular view at the top. This trail starts at the Dutchman Sno-park 18 miles up the Cascade Lakes Hwy. This hike makes a great alternative to the busy South Sister and Green Lakes trails.
9. Todd Lake
(easy 1.25 mile lakeshore loop)
This very popular, scenic trail circles around the lake. Todd Lake is in the Three Sisters Wilderness, so it's a great chance for you to help protect this special place. Dogs must be on leash according to posted rules. Kids of all ages can enjoy the frogs and tadpoles, but be aware they're a protected species under Oregon law and must not be removed from the lake. With its easy access, trails and the parking lot can be very crowded, so plan accordingly. The trailhead signboard and map details other hiking options.
10. Sparks Lake
(easy 1 mile loop)
This is a photographer's dream. Near the boat ramp check out the Atkeson Memorial Trail. A sign details the easy loop, which includes a .25 mile paved wheelchair section.
11. Green Lakes
(moderate 4.5 miles one way)
A local's favorite. The moderate 4.5 to 6 mile trail to the three green lakes offers plenty of waterfalls, lava, and wildflowers as it gradually climbs alongside Fall Creek in the Three Sisters Wilderness. You will come to your first lake after about 4.5 miles, but continue your hike around all of the lakes for another 3 miles. During the summer months this trail can be crowded. The parking lot serves several trail options, and can fill by 7 a.m. Plan ahead and carpool if you can, and remember to share the trail. It's also important to pack out your trash and toilet paper to be a good wilderness steward.
12. Devils Lake
(easy/difficult hikes & explorations)
Devils Lake is a spring fed pool of green waters. It is most commonly used as the starting point for South Sister climbers, but there are many trails and different areas to explore in this area:  Hell Springs, Tyee Springs, and Devils Garden. The stunning beauty and easy access make this a popular spot, so go early or late and carpool if you can.
13. Sisters Mirror Lake Loop
(moderate 7 mile loop)
A scenic and fun 7 mile loop with South Sister views and swimable Mirror Lakes. Begin this hike at Devils lot and take the Elk/Devils trail.
14. Metolius River Trail
(easy 2 miles one way)
A great 2.5 mile section of the river that heads upstream from the hatchery along the west bank ending at Canyon Creek Campground. Or shorten your hike by turning around at the 2 mile mark, where an 80-foot spring pours into the river.  You'll pass several areas where river stewards have worked hard to restore stream banks and help damaged vegetation recover, so do your part by watching your step.
15. Smith Rock State Park
(easy/moderate/difficult)
Smith Rock has some of the most scenic landscapes in Central Oregon. There is something for everyone here, from mountain biking, to rock climbing, to the casual stroll. To be prepared, pick up a Smith Rock brochure at the visitor center or at the trail sign at the parking area that shows the different trails.
16. Dry River Gorge
(easy 2 miles one way)
This is a great choice for fall through early spring hiking (very hot in summer). This hike starts 17 miles east of Bend on Hwy 20. Just past milepost 17 turn left onto quarry road then immediately turn right towards the gravel piles. Follow any of the rough dirt roads for about .75 miles until they merge and dead end at some campsites. Trail begins at campsites. At the 2 mile mark there are two huge Ponderosa pines marking the turnaround point. Closed March – August to protect nesting Prairie Falcons.
17. South sister summit climb
(Difficult 11.8 mile out and back)
Oregon's third-tallest mountain is 10,358-feet with a rugged, steep, dry path to the top. It's best climbed between August and mid-October, but weather can change quickly and you should not attempt to climb in anything but perfect weather. You'll see wildflowers along the way, and can see half the state from the summit (a broad, snowy crater with a small lake). Make sure to have plenty of water, sun protection, and gear to keep you warm and dry if a storm takes you by surprise. Pack out your toilet paper and all trash (or better yet, use the facilities at the trailhead). Keep in mind that the trailhead parking area serves multiple popular trails, so plan ahead and carpool.
877.245.8484
CONTACT US Visit Bend
1