ACTIVITIES
Huntington Library & Botanical Gardens
Visit Website
1151 Oxford Rd, San Marino, CA 91108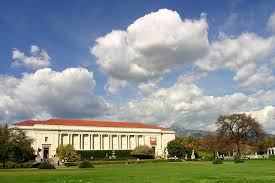 The Huntington Library is one of the largest and most complete research libraries in the United States in its fields of specialization. The Library's collection of rare books, manuscripts, prints, photographs, maps, and other materials in the fields of British and American history and literature totals more than nine million items.
Only a tiny portion of the vast collection is on display at any one time, divided between the Main Exhibition Hall and the smaller West Hall.
Collections
The Library collections date from the Middle Ages to the 21st century. The greatest concentration is in the English Renaissance, about 1500 to 1641; other strengths include medieval manuscripts, incunabula (books printed before 1501), maps, travel literature, British and American history and literature, the American Southwest, and the history of science, medicine and technology.
Permanent Exhibitions
"Remarkable Works, Remarkable Times" highlights more than 150 objects from the library's collections, including the Ellesmere manuscript of Chaucer's Canterbury Tales, the Gutenberg Bible, Shakespeare's First Folio, John James Audubon's Birds of America, and Henry David Thoreau's manuscript of Walden.
"Beautiful Science: Ideas that Changed the World" showcases some of science's greatest achievements, from Ptolemy to Copernicus, Newton to Einstein. The exhibition highlights four areas of exploration: astronomy, natural history, medicine, and light.
Art Collection
The Huntington Art Collections focus on two distinct areas—European art from the 15th to the early 20th century, and American art from the late 17th to the mid-20th century. The holdings reside in two buildings on the Huntington estate, The Huntington Art Gallery, and the Virginia Steele Scott Galleries of American Art, and continue to grow by gift and purchase.
European Art
The Huntington Art Gallery houses one of the most distinguished collections of 18th- and 19th-century British paintings, sculpture, and decorative arts outside London, including Thomas Gainsborough's Blue Boy, Joshua Reynolds' Sarah Siddons as the Tragic Muse, and John Constable's View on the Stour near Dedham. The Arabella D. Huntington Memorial Art Collection contains Renaissance paintings and sculpture along with a collection of 18th-century French sculpture, tapestries, porcelain, and furniture.
American Art
On display in the Virginia Steele Scott Galleries of American Art, The Huntington's American art collection includes works from the 1690s to the 1950s, including important paintings such as Mary Cassatt's Breakfast in Bed, Frederic Edwin Church's Chimborazo, and Edward Hopper's The Long Leg.
Botanical Gardens
Encompassing approximately 120 acres of the 207-acre grounds, the botanical gardens contain more than a dozen principal garden areas.
HIGHLIGHTS
Liu Fang Yuan 流芳園, the Garden of Flowing Fragrance, reflecting the traditional style of scholar gardens in Suzhou, China, and featuring a 1.5-acre lake, a complex of pavilions, a teahouse and tea shop, stone bridges, and waterfalls set against a wooded backdrop of mature oaks and pines.
The Japanese Garden, with a traditional Japanese house, a moon bridge, a walled Zen garden, and bonsai courts, and Seifu-an, a ceremonial teahouse and garden.
The Desert Garden, one of the largest outdoor collections of mature cacti and succulents in the world.
The Frances and Sidney Brody California Garden in the Steven S. Koblik Education and Visitor Center. Arranged along a central allée of olive trees, the garden includes native and adaptive plantings set among hedge rooms in a nod toward more formal landscape design.
The Frances Lasker Brody Botanical Center, featuring:
– The Helen and Peter Bing Children's Garden, introducing youngsters to the wonders of the natural world through interactive sculptural elements.
– The Rose Hills Foundation Conservatory for Botanical Science and the Associated Foundations Teaching Greenhouse, providing hands-on botanical science opportunities for children and families, and showcasing orchids and other tropical collections.
– Adjacent laboratories offering opportunities for botanical research. Plant biologists are testing ways to safely freeze aloe tissue as a conservation method. Genetic research on cycads is revealing much about the plant's evolutionary history.
– The Ranch Garden, testing and demonstrating contemporary ideas for sustainable urban agriculture.
Additional garden areas devoted to roses and camellias, each collection with more than 1,400 different cultivars. The camellia collection is considered one of the most comprehensive in the world.
The Australian, Herb, Jungle, Lily Ponds, Palm, and Subtropical gardens are among other important botanical attractions.
Hours
Monday 10 a.m. – 5 p.m.
TuesdayClosed*
Wednesday 10 a.m. – 5 p.m.
Thursday 10 a.m. – 5 p.m.
Friday 10 a.m. – 5 p.m.
Saturday 10 a.m. – 5 p.m.
Sunday 10 a.m. – 5 p.m.
The last ticketed entry time is 4 p.m. The library and art galleries close at 4:30 p.m. and guests are encouraged to begin exiting at this time.
*The Huntington is closed on Thanksgiving, Christmas Eve, Christmas Day, and Independence Day.
For Reading Room hours (for registered readers only) see Using the Library.
Admission
Reservations are not necessary to visit The Huntington (with the exception of Free Days). Tickets may be purchased on site at the time of your visit or online in advance. Parking is free.
WeekdaysWeekends/Holidays*
Adults$25$29
Seniors (65+)$21$24
Students (with full-time student ID)$21$24
Youth (4-11)$13$13
Children (under 4)freefree
Groups (15 or more)$19 ea.$23 ea.
Membersfreefree
*Holidays
Holiday pricing is effective New Year's Day, Martin Luther King Day, Presidents' Day, Memorial Day, Labor Day, Columbus Day, and Veteran's Day.
Not a Member? Join or Renew
Enjoy unlimited free Huntington admission, world-class exhibitions and special openings, family festivals, plant sale previews, educational lectures, and much more.
Purchase Tickets as Gift
If giving as a gift, tickets are available for purchase online or by phone (626-405-2100 x: 2373) and shipped for free.
Free Day
Admission to The Huntington is free to all visitors on the first Thursday of every month with advance tickets. Hours on Free Day are 10 a.m.-5 p.m.
Free Garden Tours
Free tours of the gardens are available with general admission or membership. Tours are offered Wednesday–Monday between 10 a.m. and 2 p.m. Times vary depending on docent availability; please check in at the admission windows for the day's schedule of garden tours. Free tours may not be reserved in advance. Tours not available on Tuesdays and Free Days.
Dining At The Huntington
Whether you're looking for a quick snack with your family or a leisurely meal in the middle of your visit, we have a delicious option for you. Our five distinct locations offer seasonal, locally grown, made-from-scratch food and beverages. Join us for a bite to eat!
Rose Garden Tea Room 
Reservations recommended. Admission to The Huntington is a separate and required cost for all Tea Room guests.
Open 12 p.m. – 5 p.m. Monday, Wednesday – Friday
10:30 a.m. – 5 p.m. Saturday –Sunday
Set within the historic Huntington Rose Garden, the Tea Room offers an elegant and memorable experience inspired by the tradition of English tea service with a distinctive California twist. Nibble on scones, delicate finger sandwiches, and seasonal desserts, accompanied by a selection of herbal and Fair Trade teas or sparkling wine.
1919 (Café) 
No reservations required | Family friendly
Open 10:30 a.m. – 5:30 p.m. Wednesday – Monday
The Bar (inside 1919) open 10:30 a.m. – 6 p.m. Wednesday – Monday
Named for the year The Huntington was founded, 1919 serves brick-oven pizzas, salads, soups, sandwiches, and daily specials created by our executive chef. Head to the Border Grill taqueria inside for Mary Sue Milliken and Susan Feniger's signature modern Mexican cuisine, suitable for all ages. Have time to linger? Stop by The Bar for sushi or an array of tempting global small plates, all of which can be paired with beer, wine, or craft cocktails. And for a truly spectacular view, the outdoor seating overlooks the gardens, including the Huntington Art Gallery (formerly the Huntington mansion).
Red Car (coffee shop) 
Serving Illy Coffee
No reservations required | Family friendly
Open 7:30 a.m. – 5:30 p.m. Wednesday – Monday
Nestled between the Huntington Store and admissions, this modern coffee bar offers specialty coffees, teas, and other hot beverages, along with sodas, Fosselman's ice cream, baked goods, savory breakfast sandwiches, and freshly made grab-and-go sandwiches and salads.
Freshwater Dumpling and Noodle House
No reservations required | Family friendly
Open 11:30 a.m. – 4:30 p.m. Wednesday – Monday
In the Chinese Garden, innovative chefs Kajsa Alger and Susan Feniger (of Blue Window fame) offer authentic dumplings and noodle dishes drawn from the many regions of China as well as from surrounding influences such as Nepal and Mongolia at this affordable café in the Freshwater Pavilion. Choose from a variety of beverages, including tea or craft beer, to enjoy with your meal.
Patio Grill
No reservations required | Family friendly
Open 11 a.m. – 4 p.m. Saturday, Sunday
Created by Susan Feniger and Mary Sue Milliken, the casual, outdoor Patio Grill offers global-meets-local flavors drawing from the rich flavors of Latin American cuisine — griddled Cuban cheeseburgers, grilled quesadillas, tortilla soup, seasonal agua frescas, and more. Located adjacent to the Shakespeare Garden (near Rose Garden Tea Room) and American art galleries.
Huntington Hospitality by Bon Appétit
Special events & catering
Looking for the perfect place to hold your private parties? We offer flawless service, attention to detail, and outstanding food that, when coupled with our singularly beautiful spaces, will make an event at The Huntington exactly what you envision: perfect. Whether you're planning a bridal shower or a children's party, a special family holiday bash, or an outside-the-box business meeting, we're here to help.
Contact us
Parking
Parking is free at The Huntington, and no parking reservations are necessary unless you are a school or tour group arriving by bus.
Directions to The Huntington
The Huntington Library, Art Collections, and Botanical Gardens
1151 Oxford Road
San Marino, CA  91108
626.405.2100
The Huntington is located near Pasadena in the city of San Marino, twelve miles northeast of downtown Los Angeles. The Huntington has two entrance gates: at Allen Avenue, just south of California Boulevard, and on Oxford Road.