ACTIVITIES
Johnny Costa's Ristorante
Visit Website
440 S. Palm Canyon Drive Palm Springs, CA 92262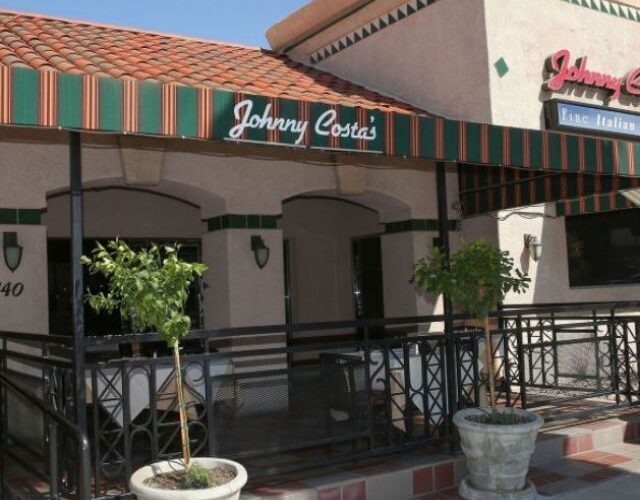 Italian
Real Italian Cooked to Order Every Day
Johnny Costa, the founder, has been a chef and restaurant owner in the Palm Springs area since 1976. Frank Sinatra himself was a regular at this Italian restaurant, where the chairman's two favorite dishes – the steak Sinatra and linguine clams – are still on the menu. Steak Sinatra and linguine clams are still one of the favorites of our diners. Celebrities and locals love the Johnny Costa experience and you will too!
The restaurant is known for its authentically delicious Italian food in a recently renovated, but always classic restaurant setting. The atmosphere takes you back to a nostalgic era you only see on film — a romantic setting with soft lighting, exotic woods, candlelit tables, cozy booths, and classic Italian music playing in the background.
Johnny's son, Head Chef Vince Costa, continues the family tradition, perfectly executing the family recipes and delighting customers with a dining experience that is amazing. There truly is something for everyone at Johnny Costa's Ristorante. Join us for dinner today!!
Voted Best Italian Restaurant by Palm Springs Life Readers!
(760) 325-4556
We are closed for the summer and we will reopen on August 31, 2018.
Open nightly for dinner at 5:00 PM
Closed Sunday