ACTIVITIES
Legacy Trail
Visit Website
7301 McIntosh Rd, Sarasota, FL 34238, USA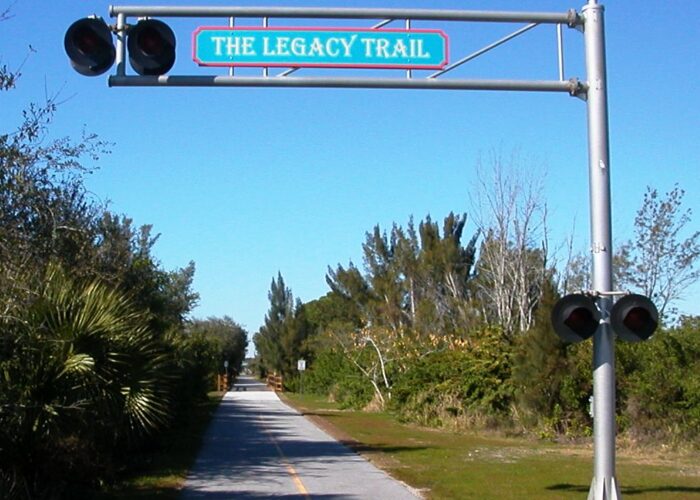 The Legacy Trail is the regional backbone of a recreational and nature based trail system connecting communities across Sarasota County and stretching into neighboring Charlotte County. The Legacy Trail offers several areas to stop, rest, learn about its history or just enjoy the natural beauty surrounding the trail. The rest stops include seven trailheads which offer access points with free parking.
The Legacy Trail is open from dawn to dusk with the rules for using the trail posted at various locations as well as at each trailhead entrance point.
​On March 28, 2008, Sarasota County opened the largest public recreation project ever constructed in the area, The Legacy Trail. Totaling more than 10 miles in length the trail runs from just south of the city of Sarasota to Venice following the former CSX railroad corridor. Purchased through a partnership between Sarasota County and the Trust for Public Land in December 2004 for $11.75 million, The Legacy Trail is the backbone of network of trails planned in Sarasota County.
In addition to the trailheads, users will find rest station areas approximately every mile that offer places to sit and relax.
Trailhead locations:
Culverhouse Nature Park in Sarasota
Osprey Junction Trailhead in Osprey
Laurel Park in Laurel
Nokomis Community Park in Nokomis
Oscar Scherer State Park in Nokomis
Patriots Park in Venice
Historic Venice Train Depot in Venice