ACTIVITIES
The Lobster
Visit Website
1602 Ocean Ave, Santa Monica, CA 90401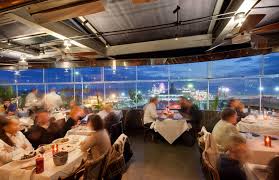 Seafood
Sitting high on a bluff where Route 66 meets the Pacific Ocean overlooking the Santa Monica Pier, The Lobster is an internationally recognized seafood and fine dining establishment. As a landmark restaurant with nearly a century of quality service, The Lobster specializes in Maine and California spiny lobsters, in addition to entrees composed of fresh, seasonal, locally-sourced ingredients.
The Lobster is a popular destination for Los Angeles locals, visitors, families and groups looking for the ideal place to enjoy casual fine dining while celebrating special moments in true California style. We invite you to relax, take in the stunning ocean views from our beautifully appointed, glass-walled dining room, and enjoy an unparalleled seafood dining experience.
After many years of successful business, The Lobster has become a Santa Monica institution, serving as a cornerstone and internationally recognized landmark adjacent to the Santa Monica Pier.