ACTIVITIES
Miguel's Restaurant
Visit Website
6631 Midnight Pass Rd, Sarasota, FL 34242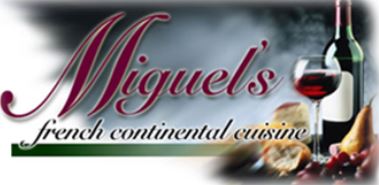 From Europe To Siesta Key
A native to the South of Spain Andalusia from the city of Malaga, Miguel spent a significant amount of time in the Burgandy region of France. Afterwards, he moved to different cities in Canada, including Montreal and Toronto, finally making his way down to the beautiful city of Sarasota. Originally having opened the popular Surfrider restaurant, also on Siesta Key, he then ventured in 1983 to open Miguel's Restaurant.
The Next Generation
Having served Siesta Key since 1983, the restaurant is now managed by his sons, Chef Gabriel Garcia and Daniel Garcia, who is the front of the general manager. Dan and Gabe have been involved since 2002.
Chef Gabe has a four-year degree from Johnson & Wales Culinary School, and afterwards spent time honing his skills in the South of Spain. Dan has been entertaining guests for more than 10 years and has attended The University of Central Florida. Dan has taken on the watchful eye and grace of Miguel.