ACTIVITIES
Mote Aquarium
Visit Website
1600 Ken Thompson Pkwy, Sarasota, FL 34236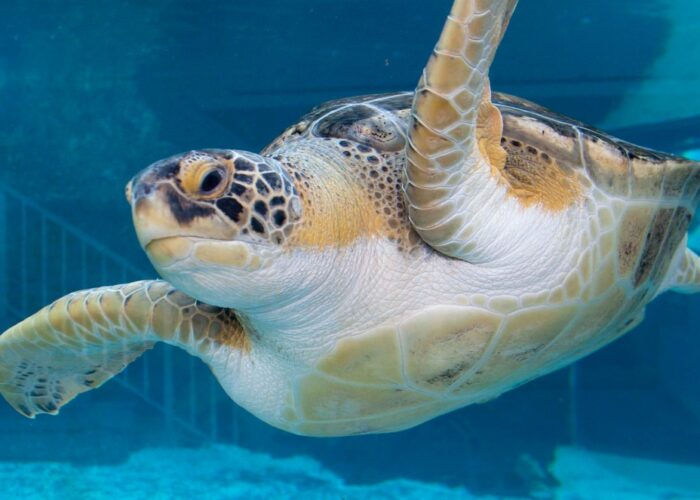 Mote Marine Laboratory is an independent not-for-profit marine research organization based on City Island in Sarasota, Florida. Founded in 1955 by Eugenie Clark in Placida, Florida, it was known as the Cape Haze Marine Laboratory until 1967. The laboratory aims to advance the science of the sea, both through its marine and estuarine research labs and through the public Mote Aquarium and its affiliated educational programs. Founded by Dr. Eugenie Clark in 1955 in Placida, Florida, it was known as Cape Haze Marine Laboratory until its 1967 renaming in honor of William R. Mote, his wife Lenore and his sister, Betty Mote Rose (major benefactors of the Laboratory). Mote's early research was focused on sharks. Since 1960, Mote has been based in Sarasota, Florida, and since 1978 it has been located on City Island. Mote Marine Laboratory celebrated its 55th Anniversary during 2010. The Lab was recognized for its 55 years of marine science with a resolution in the Florida House and Senate in March 2010. Founder Clark was also recognized in March 2010 with an induction to the Florida Women's Hall of Fame.
As of 2015, Mote employs over 200 staff members conducting research on 24 different programs (Behavioral Ecology and Physiology, Benthic Ecology, Chemical Ecology, Coral Reef Restoration, Coral Reef Science, Dolphin research, Ecotoxicology, Environmental Health and Monitoring, Environmental Laboratory for Forensics, Fisheries Habitat Ecology, Manatee Research, Marine and Fresh Water Aquaculture Research, Marine Biomedical Research, Marine Immunology, Marine Microbiology, Marine Stock Enhancement, Ocean Acidification, Ocean Technology, Phytoplankton Ecology, Sea Turtle Conservation and Research, Sensory Biology and Behavior, Shark Biology and Conservation, Spotted Eagle Ray Conservation and Stranding Investigations). Since 1978 the Laboratory has expanded to include a 10.5-acre (4.2 ha) campus in Sarasota, with field stations and public exhibits in Key West, field stations in Summerland Key and Charlotte Harbor, Boca Grande and Mote Aquaculture Research Park in eastern Sarasota County. Florida's extensive coastline and marine and estuarine environments have enabled Mote scientists to build a platform of marine research conducted in the near shore environment. Mote has about 1,400 volunteers who contribute more than 200,000 volunteer hours to the organization. Mote Aquarium is the public outreach arm of Mote Marine Laboratory, displaying more than 100 marine species with a focus on local marine life.
The Aquarium opened in 1980 on City Island in Sarasota Bay. Visitors can see sharks, manatees, dolphins, sea turtles, seahorses, rays, skates and invertebrates. Mote Aquarium also includes windows into Mote's working laboratories. The Aquarium hosts birthdays, weddings, corporate gatherings and other events, and can provide special group tours designed to show visitors how staff tend the animals and exhibits. The Aquarium has narrated shark feedings, in which large sharks are trained to go to specific targets for a food reward. The newest exhibit as of February 14, 2015 (lasting until September 27, 2015) "Oh Baby! Life Cycles of the Seas", which showcases marine courtship and reproduction, babies of multiple species and their early life survival challenges. It also includes interactive games and a baby shark touch tank. Mote has an education division specializing in school and public programs from all ages, including internships, summer camps, school visits, field trips, on-demand learning experiences for all ages, annual Special Lecture Series and a distance-learning program called SeaTrek, which connects Mote educators to students via live videoconferencing. Mote also has a display tank located at the Sarasota–Bradenton International Airport between the information kiosk and the security checkpoint.