ACTIVITIES
Norton Simon
Visit Website
411 W Colorado Blvd, Pasadena, CA 91105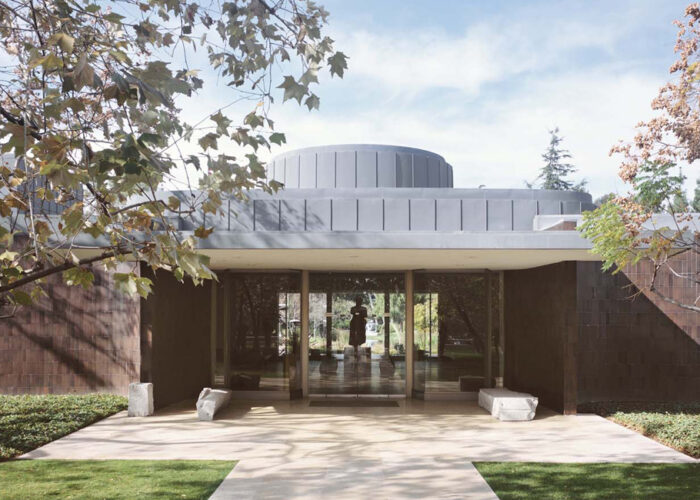 Norton Simon
The Norton Simon Museum is known around the world as one of the most remarkable private art collections ever assembled. Over a thirty-year period industrialist Norton Simon (1907–1993) amassed an astonishing collection of European art from the Renaissance to the 20th century and a stellar collection of South and Southeast Asian art spanning 2,000 years. Approximately 1,000 works from the permanent collection of 12,000 objects are on view in the Norton Simon Museum's galleries and sculpture garden throughout the year.
There are two temporary exhibition spaces within the Museum; the curatorial department mounts three to five exhibitions centered on the collection, and one special masterpiece loan, per year. To extend the impact of these exhibitions and to explore genres and themes within the permanent collection, the Museum offers an enriching series of public programs, including scholarly lectures, adult education courses, music and dance performances and hands-on activities for children. Private tours are available by reservation.
Hours
Monday12:00 p.m. – 5:00 p.m.
TuesdayClosed
Wednesday12:00 p.m. – 5:00 p.m.
Thursday12:00 p.m. – 5:00 p.m.
Friday11:00 a.m. – 8:00 p.m.
Saturday11:00 a.m. – 8:00 p.m.
Sunday11:00 a.m. – 5:00 p.m.
The Museum Store, Cafe and Gardens close 15 minutes prior to the Museum closing.
The Museum is closed Tuesdays, Rose Parade Day, Thanksgiving, and Christmas.
The Museum's Sculpture Garden is open to visitors year-round. However, it is closed during heavy rains and sections can remain closed for several days following rains.
Admission Fees
Adults$15.00
Seniors (ages 62 and above)$12.00
Children (ages 18 and under)Free
Students with valid I.D.Free
Museum MembersFree
Active Military Personnel with valid I.D.Free
Acoustiguide Audio Tour$3.00 per unit/
Free for Members
To purchase tickets in advance, please click here.
Admission is free for all visitors the first Friday of every month from 5:00 to 8:00 p.m. Unless otherwise stated, events are free with admission and no reservations are required.
The Museum also offers free admission to museum colleagues (business card or staff badge is required), members of AAM and ICOM (membership card is required), members of the media (business card or staff badge is required) and holders of the EBT card.
Location
Norton Simon Museum
411 W. Colorado Boulevard
Pasadena, CA 91105-1825
626.449.6840
Download Map and Directions
Parking
The Museum's parking lot is free of charge.
Public Transportation
The City of Pasadena provides a shuttle bus to transport passengers through the Pasadena Playhouse district, the Lake Avenue shopping district and Old Pasadena. A shuttle stop is located in front of the Museum. Please visit the Pasadena Transit for schedules. The MTA bus line #180/181 stops in front of the Museum. The Memorial Park Station on the MTA Gold Line, the closest Metro Rail station to the Museum, is located at 125 E. Holly St. at Arroyo Parkway. Please visit Metro for schedules.
Tours
Please click here for information on private, public and self-guided tours at the Museum.
Security Notice
All umbrellas, backpacks, bags or purses over 11 x 15 inches must be checked-in at the Check Room and retrieved before the Museum closes. Please note that all items brought into the Museum are subject to search. Please leave all non-essential items in your vehicle. Backpacks, carriers and purses worn on the back of any size may not be worn in the galleries. Smoking anywhere on the Museum's property is prohibited.