ACTIVITIES
Osteria La Buca
Visit Website
5210 Melrose Ave, Los Angeles, CA 90038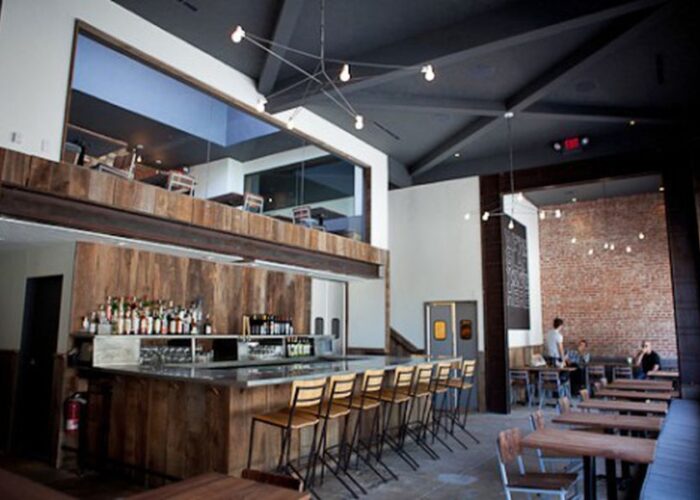 Italian, Local
Country Italian Tavern focusing on what we call grass-roots. Italian utilizing the gift…
Our core belief: great food need not be elaborate or overwrought, but rather fresh, uncomplicated and well executed in order to get out of the way of the ingredients and find the joy in their innate flavors and qualities.
In the vein of a traditional Italian osteria as a casual, local gathering place for food, friends and wine, our menu reflects a less complicated classic grass roots approach to Italian country food inspired by regional ingredients.
Taking that idea further, everything used in our restaurant from food to soap to oil is good for humans to consume and handle and does not contain anything synthetic or modified.  From our produce to the soaps used to wash the dishes.  All produce comes from our own private farm in west los angeles or the farmer's market, all pasta is hand made every day in our pasta room, and we make most of everything that we can in house, and if we cannot make it then we find someone who shares our values who can.  Everything we do has our core values in mind.
Designer Brendan Ravenhill has created a warm, welcoming environment through his trademark use of  materials chosen for their functionality and innate ability to become better with the patina of use. A long bar constructed of beautifully weathered dark wood barn boards and topped with zinc serves as both a visual centerpiece for the dining room and a comfortable, inviting space to dine or sip cocktails. Hand-crafted rose hued walnut tables fill the dining room on the ground floor while above, guests can dine in front of Osteria La Buca's crackling fireplace in the cozy open-air second floor dining room. Adjacent to this dining area, Brendan has also repurposed a second loft-like space to creating a multi-functional room for both production and dining. During the day, lunch diners are able to spy one of the restaurant's cooks rolling and cutting the hand-made pastas, while at night the space is transformed into an intimate dining room, complete with a bird's eye view of the humming city out of the restaurant's floor to ceiling windows.
The joy of eating seasonally, simply and well among good company is one shared by all at Osteria La Buca. It is with this simple thought in mind that we invite you to join us to celebrate and be a part of our family.
Make a Reservation
HOURS
Brunch:
Sunday – 10:30 – 2:30
Lunch:
Monday – Friday 11:30 – 2:30
Dinner: 
Monday-Thursday 6:00 – 10:30
Friday 6:00 – 11:00
Saturday 5:00 – 11:00
Sunday 5:00 – 10:00
bar open late thursday – saturday
We hold reservations for 15 minutes. After 15 minutes, we will do our best to accommodate you, however we cannot guarantee you a table.
We also offer first come, first serve walk-in seating in our "communal" dining area and you are always welcome to join us at one of our 10 seats at the bar.