ACTIVITIES
Palm Springs Air Museum
Visit Website
745 N Gene Autry Trail, Palm Springs, CA, 92262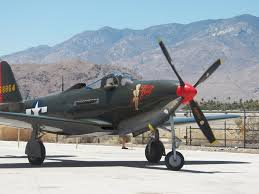 Palm Springs Air Museum
Come for the History . . . . Stay for the Fun! The Palm Springs Air Museum is a non-profit educational institution and home to one of the world's largest collections of flyable WWII Airplanes. In addition to flying aircraft, related artifacts, artwork and library sources are used to perpetuate American history.
The significance of WWII is unparalleled in all of the history of the world in that it was the greatest, most costly conflict ever fought, taking the lives of more than 70 million people. It was Air Power that altered the outcome of that war and forever changed the lives of every person alive today. During your visit to the Air Museum you can enjoy: • 46 Vintage Warbirds –  some Flyable • Tour through a flyable B-17 bomber • Watch a movie in the Buddy Rogers Theater • Test your skill on flight simulators • Visit the unique gift shop • The Berger Foundation Youth Exploration Center • WWII Educational Resource Library • Our Freedom Fighter Cafe • Warbird Rides… fly around the valley in a vintage warbird.
Admission
Active Duty & immediate family are admitted Free.
Tickets available at the door and online, all major credit cards accepted.
We offer online tickets as a courtesy and convenience, but recommend you buy your ticket in person at the gift shop. From time to time, there are special rates offered that are only available on site at the museum.
Museum members are always free and day-of-entry admissions can be applied to a membership.
Tickets purchased online are available for pickup at the entrance on the day of visitation. Please bring your receipt of payment with you.
We're open every day from 10AM to 5PM (except for Thanksgiving, Christmas, and February 15, 2019). FREE PARKING