ACTIVITIES
Toasted Mango Cafe
Visit Website
6621 Midnight Pass Rd, Sarasota FL 34242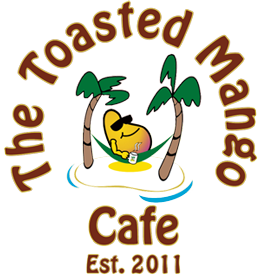 So, here we are…two girls in our 40's who have been way too giving, kind and waaaayyy too social all our lives. We started out waiting tables "back in the day". It was fun, the money was good, and the hours were flexible.
Before you know it, we were married, had some kids and needed to work nights cause "baby daddy" (husbands) were working days and we were certainly a two income family. After all, isn't every family these days?
As the years ticked by we found the schedule good, the money decent and the hours more than flexible when dealing with young children's schedules of school activities and sporting events, even holidays.
Before you know it the mothering and socialness came into play, and we became friendly, doting, and kind servants who truly enjoyed the art of "service". An art, we both decided, was lost…lost to the entitled, the snotty, and the underachievers. To people who didn't really care if you got what you paid for, or how you wanted it, at the temperature you asked for it at, with a full mug of coffee, served to you by someone whom truly wanted you to enjoy the experience you paid for. All that leaving feeling unfulfilled, unhappy, and unsatisfied, all with an empty pocket!
Here at The Toasted Mango Cafe we want you to enjoy a full dining experience, delicious fresh food fast, in a clean, cheery restaurant, served by friendly helpful people, at a reasonable price.