ACTIVITIES
Trio Restaurant
Visit Website
707 N Palm Canyon Dr Palm Springs, CA 92262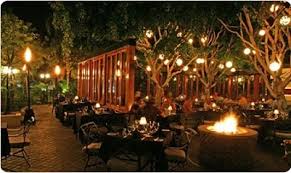 American, Casual Dining, Californian
Since opening in 2009, TRIO has received recognition as one of Palm Springs top restaurants and hot spots by numerous lifestyle and travel publications and websites. TRIO restaurant is also listed in TripAdvisor's Top 10 Percent of Restaurants Worldwide, Open tables top 100 Hot Spots in America, 2017 Experts Choice award and is Zagat rated as very good to excellent.
TRIO restaurant, and has been a local favorite since opening day.
Located in a historic mid-century Bank building in Palm Springs sophisticated Uptown Design District, TRIO is lively and up beat all year round. Locals (Trio's regulars) love its varied menu combining traditional Midwest comfort food with a California edge like Yankee Pot Roast, Calamari with Thai Dipping Sauce, Braised Lamb Shank, and Roasted Baby Beet Salad.
TRIO's decor matches the mood of the crowd with vibrant splashes of color, creative lighting, and an amazing art collection. The key to our popularity is our food consistency, great pricing, our friendly and knowledgeable servers the warming energy in the room.
HOURS
Monday – Thursday 11am – 10pm
Friday 11am – 11pm
Saturday 10am – 11pm
Sunday 10am – 10pm
3-Course Prix Fixe Menu 11am – 6pm, Daily
Happy Hour 11am – 7pm, Daily
Brunch a Go-Go from 10am, Sat & Sun
PHONE
760-864-8762