ACTIVITIES
Turtle's Restaurant
Visit Website
8875 Midnight Pass Rd. Sarasota, FL, 34242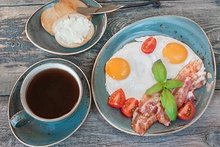 Fun, Fresh, and Affordable
Turtles Restaurant on Little Sarasota Bay in Sarasota, FL has been around since 1986. Our general manager Alex Ortega, adores the place so much, he's worked his way up our culinary ladder from his first job as a dishwasher at age 15, and has reeled in his three brothers: Julian, Manual, and Agapito to cook up tasty meals for hundreds of beachgoers and boaters in the Siesta Key region.
Our restaurant sits at ICW Marker 48, allowing boats and kayaks to pull up to the Turtle Beach Marina. Diners experience a spectacular view of the Bay and water anywhere in and outside our restaurant. We are also within close proximity to Siesta Key's Turtle Beach. If you "time" your happy hour (3 p.m. – 5 p.m. daily) or dinner just right, you can take a short walk over to the beach on the gulf side of Siesta Key and watch an awe-inspiring sunset, before or after dinner.
It is our goal to combine the charm of our romantic waterfront setting with only the freshest seafood and fine cuisine at reasonable prices.