ACTIVITIES
Wanderlust Tours
Visit Website
61535 S HWY 97, SUITE 13, BEND, OR 97702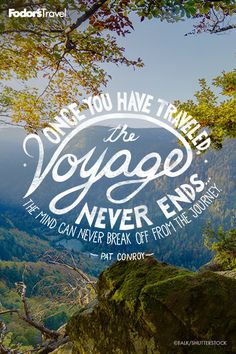 Wanderlust Tours offers half-day naturalist-guided tours and trips throughout the year in Bend, Sunriver, and Sisters. For over 25 years, Wanderlust Tours has been the premier specialist in outdoor tours, outdoor activities, and things to do in the Bend area. Renowned for our knowledgeable and professional guides, we go above and beyond to provide an enriching, fun experience for nearly all ages and ability levels. Want to snowshoe out to an extraordinary bonfire in an old-growth forest? How about exploring a wild cave, or journeying into the mighty Cascade Range to paddle the glassy waters of a spectacular mountain lake? Gain a unique perspective of the beautiful high desert landscape on one of our small group tours. We'll take you far from crowds to seek out the quiet of the Central Oregon Cascade lakes, rivers, forests, and caves. We have tours departing daily, and we can also provide private or group tours upon request.
Frequently Asked Questions
How early should I make a reservation?
We recommend making reservations as soon as you know your plans are firm. Online bookings can be made up to 48 hours in advance but you are always welcome to call our office and make a reservation – even a few hours before if we still have space!
Are there tour minimums?
Yes. Our tours typically require at least 4 people. If you have fewer than 4 in your party, you may still reserve any tour and we will attempt to combine other people with your tour to reach the minimum. If your tour has not reached the minimum, you will receive a call 48 hours in advance. Please see our Cancellation Policy for more information.
How early should we arrive to our tour?
Please arrive to our office 10-15 minutes early. Your tour will depart ouroffice exactly at the scheduled time. Please plan ahead for a timely arrival.
What do I need to bring?
Wanderlust tours will provide a naturalist guide, transportation from our office, and any equipment necessary for the tour. Please bring a water bottle, camera, extra layer for warmth, sunscreen or hat, and appropriate shoes/boots for the tour. You may purchase water protective gear at our office for your phone/camera, wallet/purse, etc.
Do you provide snacks?
We have scheduled our tours to depart and return outside of regular meal times to give you a chance to eat before or after. Unless indicated, we do not provide snacks on our tours. We always recommend bringing your own bottle of water. Our office sells Hydro Flask bottles if you forget yours.
What should I wear on the tour?
For all tours, dress comfortably, bring layers. The weather changes frequently and it's best to be prepared for many situations. For Paddlingtours: Feel free to wear sandals or closed-toe shoes, whichever you prefer. Caves: The caves are 45 degrees year round! For caving, always wear closed-toe shoes and bring a jacket.
How long is each tour?
From start to finish, most half-day tour are about 4 hours. Caving is typically 3 hours.
Do you do rafting?
We don't — please visit our friends at Ouzel Outfitters or Sun Country Tours for awesome rafting trips. Want something more mellow? Try out our flat-water canoeing or kayaking tours.
Can dogs come on tour?
We love pups! Unfortunately, we don't allow animals in our vehicles at any time, but there are some tours where driving separately and meeting up with the tour is an option! Please contact our office about canoeing or snowshoeing with your furry friends (daytime trips only). If it's not a tour where they're allowed, consider sending your dog on a tour of their own! Our friends at Ponderosa Paws will take them on a great adventure while you explore too!
Can our little ones come in a backpack?
The Volcano Tour and Canoe Tour are the best options for families with small children. They can ride in a backpack during the hiking portion of the volcano, and enjoy views and water play from the middle of the canoe or even from a parent's lap. Please be sure to bring your own car seat or boosters and arrive 15-20 minutes early to set it up in the van with your guide. We do provide PFDs for children – just be sure to let us know ages.
Do you provide dry bags?
We sell NRS dry bags in our office, but we do not provide any for the tours. While we don't anticipate anything getting soaked, we always recommend placing electronics in a plastic bag or waterproof case. (Or leave them locked in your car and enjoy a few hours unplugged!)
Can you pick us up at our hotel?
All tours depart from our office located in Bend, just south of downtown and the Old Mill District. We offer transportation to and from your hotel or residence for the Bend Brew Bus and Local Pour Tours only. We can arrange pickup for some custom tours.
Phone:
541.389.8359
800.962.2862