What's not to love about a good beach day? Who doesn't want to splash in the water and work on that golden tan? And of course, there is no better beach to soak in those summer days than the #1 beach, Siesta Key. However, a Siesta Key Beach day could soon turn into a not-so-fun beach experience if you don't come prepared with the knowledge of local.
Arrive Early
Pack-up the family and get to the beach early in the morning. We recommend before 10:00am. With heavy traffic, and limited parking, arriving late to the beach can suddenly turn to a never-ending crawl around the island in your car!
*Locals Tip: Take the trolley. You don't need to fight the crowd at the main public beach parking lot. We recommend parking away from the beach and then taking the free Siesta Key Trolley to the beach. If you are extra smart, you will park your car near your favorite after sunset bar, so you don't need to worry about re-parking.
Beat The Heat
During those summer days, it's bound to get hot with temperatures frequently reaching into the mid to high 90's. Be sure to bring the essentials: Sunscreen, shade, and water, water, water. We also highly recommend you bring a good pair of UV Sunglasses. Siesta Key's naturally crystal white sand, reflects the mid-day sun and can become so blinding that some have equated it to snow blindness. Shades are necessary!
*Locals Tip: Ask a local and most of them will tell you its best to leave the beach and grab a bite to eat in the village around mid-day. If the Florida heat is beating you down, don't feel guilty about leaving the beach. You can always come back after 4 and settle down for one of our famous sunsets.
Know Where You Are
Siesta Key beach is over 3 miles long, with 13 beach accesses and only one of them has public restrooms. When nature comes calling, its best to already know where you need to go.
*Locals Tip: See Above. There's no better time than that mid-day break to go find and support a local business.
Find Your Next Siesta Key Vacation Home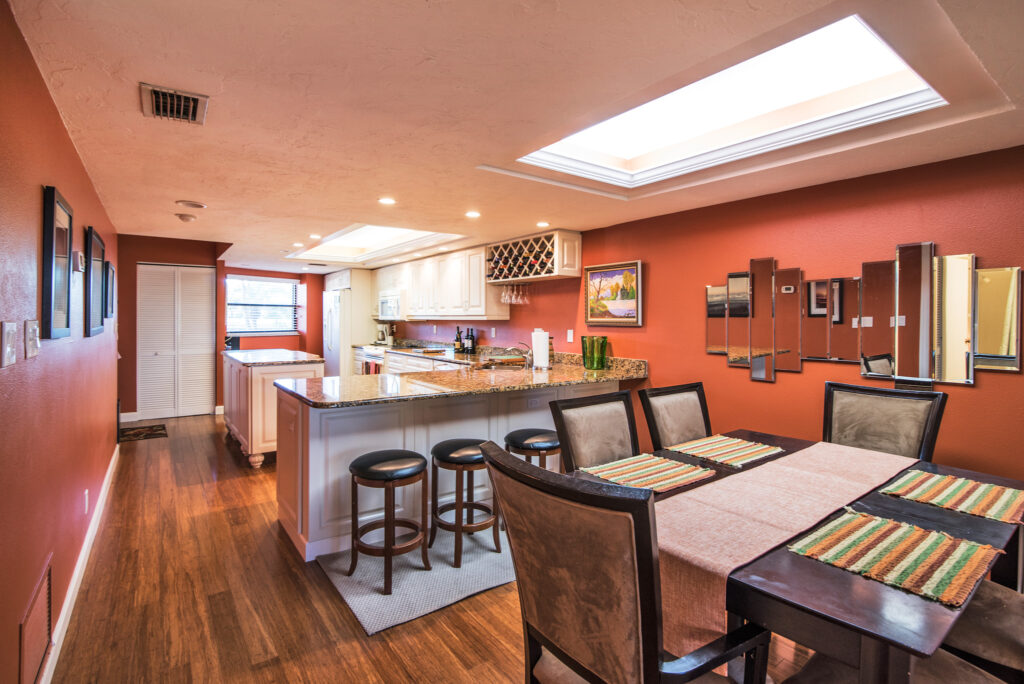 Check out our Siesta Key Vacations Rentals to start planning your next Siesta Key Experience today!
Sudden Thunderstorms
If your planning on enjoying the beach during the summer, you must be prepared for sudden afternoon showers. Always keep an eye on the horizon for cloud formations. Most of Siesta Keys summer rains come from the east to which you will see the build-up of large cumulus clouds over highway 75. Once the cloud formations build, the rain can come in quickly and hard.
*Locals Tip: While it may seem like the beach day is over, we recommend waiting it out. Most afternoon rain storms last only 30 – 45 minutes. A good afternoon rain means a great sunset with a good chance of rainbow.